System Administrator - User Support (f/m/x)
We are looking for a full-time System Administrator with a strong focus on frontend IT support and assistance in back office complementing Mipumi's full time IT Administrator.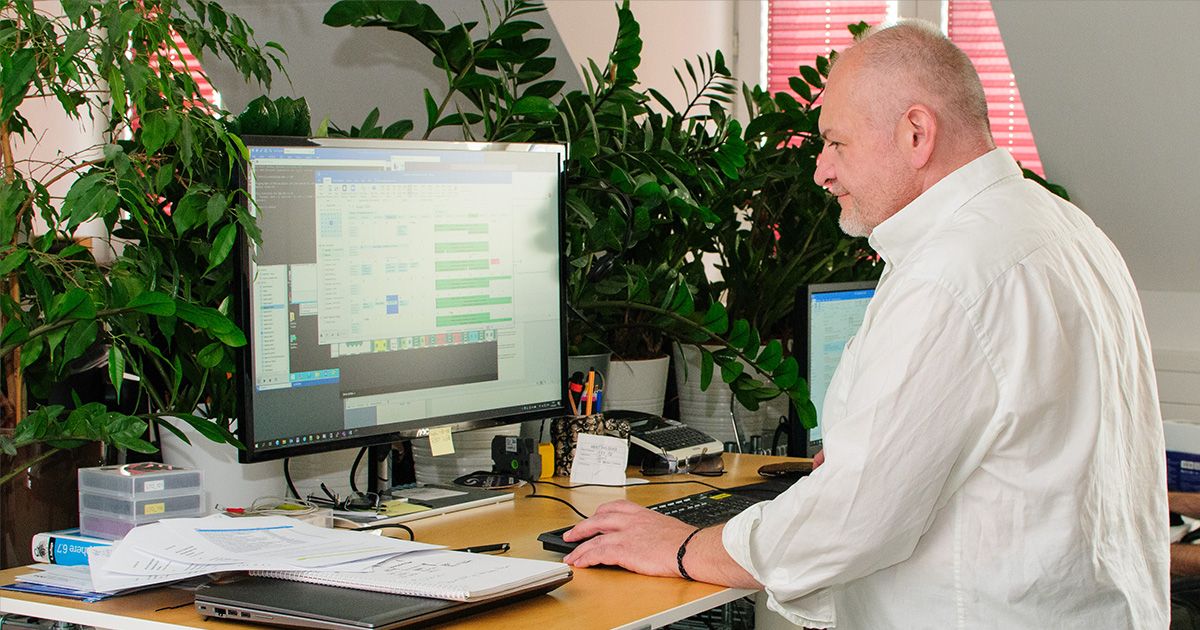 The Position
As Mi'pu'mi's new System Administrator, you will support the Head IT Administrator in providing your team with a world-class development environment. This includes all the technical aids they use every day: PC workstations, productivity-, design-, art- and programming software, console development kits, peripheral devices, network infrastructure and remote-office VPN connectivity. When it comes to technology, you will be the first point of contact for designers, artists, programmers, producers and testers.
Mipumi Games provides a stable work environment and has seen a steady growth over the years.
Please be sure to have read our general introduction. While some technical or artistic aspects may not apply to this position, we think it can help give you a feeling for the kind of environment you are getting into :)
Your Responsibilities
Your prime responsibility is to make sure our staff can use devices and services to get things done.
This entails actively making yourself available for explicit help requests as well as pro-actively monitoring our internal communication channels for implicit ones. Once a request is made, you will acknowledge it immediately, gather all necessary information and provide frequent progress updates in a ticket system until the issue is resolved. As an advocate for your users, you constantly seek to improve the process of asking for and receiving IT support - diligently using all the tools at your disposal. This includes e-mail, instant messaging, video chat, screen sharing and personal face-to-face interaction.
As Mi'pu'mi supports a hybrid work model (two mandatory office days vs. three remote days per week) many of your colleagues are ongoingly working from home. They use Windows remote desktop to connect to their machines in the office and rely on you to make sure this works. This includes personal hardware maintenance, network/server maintenance, user rights configuration, VPN infrastructure maintenance and remote desktop troubleshooting. While it is possible for you to do most of your work from home as well, occasionally, an actual physical button needs to be pressed, hardware needs replacement or cables need to be run. We would therefore like you to be part of a rotating team of people who do on-site office-duty to make sure all involved devices still work.
You stay up-to-date on the latest and greatest in the ever-changing PC hardware landscape as well as how to ge the best performance and reliability on a budget. You utilize this information to purchase, assemble and maintain workstations for new starters and existing users.
In addition to servers and workstations every now and then gaming console development kits and mobile devices need to be physically set up, configured or moved around the office.
Usually, our core office hours are 10:00h - 16:00h, however the ability to work remotely saw many of our colleagues switch to an earlier schedule, so we would like to provide them with support starting at 09:00h.
Requirements
Thanks to many a bad joke, everybody knows the cliché of disinterested or lackadaisical IT support workers. Not so fast, says you: Champion of the Users, Surveyor of the computer landscape!
You have a positive attitude and genuine interest in helping people, even if they are clueless, impatient or frustrated. Your vast knowledge and empathy allow you to identify issues and needs quickly, regardless of the background or technical skill level of users. Being a pro-active and diligent communicator, you have no trouble following up on requests immediately, frequently and with clear and helpful language. Seldomly frustrated with dodgy hardware, slow software or a bad user experience yourself, your attempts at helping people always remain calm and goal-oriented.
Working in an international environment, you are comfortably communicating in both English and German.
You have prior professional experience in windows-based IT administration and know your way around Active Directory, general client-server architecture and other common software products. Having worked remotely yourself before, you have no trouble establishing and maintaining remote work setups for others.
Having tinkered with different kinds of hardware both as a hobby and professionally, you follow the market and latest trends closely. Ideally, you'd be the person your friends ask whenever anybody is considering getting a new gaming rig on a budget.
When it comes to dealing with the IT support staff of our larger partner companies, you think ahead and have your requests and information straight. That said, you are never shy to insist when you realize people are stalling or dropping the ball. It would be beneficial, though no requirement, for you to have experience dealing with corporate level IT infrastructure, such as proxy servers, firewalls, user portals, authentication providers, VPN and the likes.
As an added bonus, you are familiar with automation tools and scripting languages used in administration, such as Windows PowerShell, Python, PHP or similar. On top you had your fair share of Microsoft 365, SharePoint or other cloud solution experience in an organizational environment.
Finally, it doesn't hurt if you like video games as much as we do! :)
Compensation & perks
If you have three years of relevant professional experience, you can look forward to an annual gross salary of €39.000,-. If you have fewer, more or other additional qualifications, an adjustment can be negotiated. This covers 38.5 hours a week at around 44 weeks per year, when bank holidays and your mandatory vacation are taken into account.
On top of that, we offer the following perks:
Spend one paid day per month on personal training and learning
Paid overtime (no all-inclusive contracts)
25 days of paid vacation (guaranteed by labor law) and around ten public holidays per year
Free weekly Yoga classes (currently via remote video)
German classes for Beginners
Monthly get-togethers with free drinks
Free coffee, tea, soda and fruit
Regular free lunches prepared onsite from our beloved friends from Asian fusion restaurant ra'mien.
In case needed, relocation and settling in support from our experienced staff team
Ready for applying?
Please send an email to jobs@mipumi.com explaining why you would like to work with us and what you can do!
Please don't forget to attach (or link to) a letter of motivation and CV (preferably in one document not exceeding 10 MB)!