Game Designer
We are looking for a full-time Game Designer, possible Lead Position, to work on-site in Vienna, Austria. For our mix of work for hire projects such as HITMAN 2 (2018) and our very own IP development The Lion's Song (2016) as well as more not yet announced IPs, we are looking to strengthen our creative team!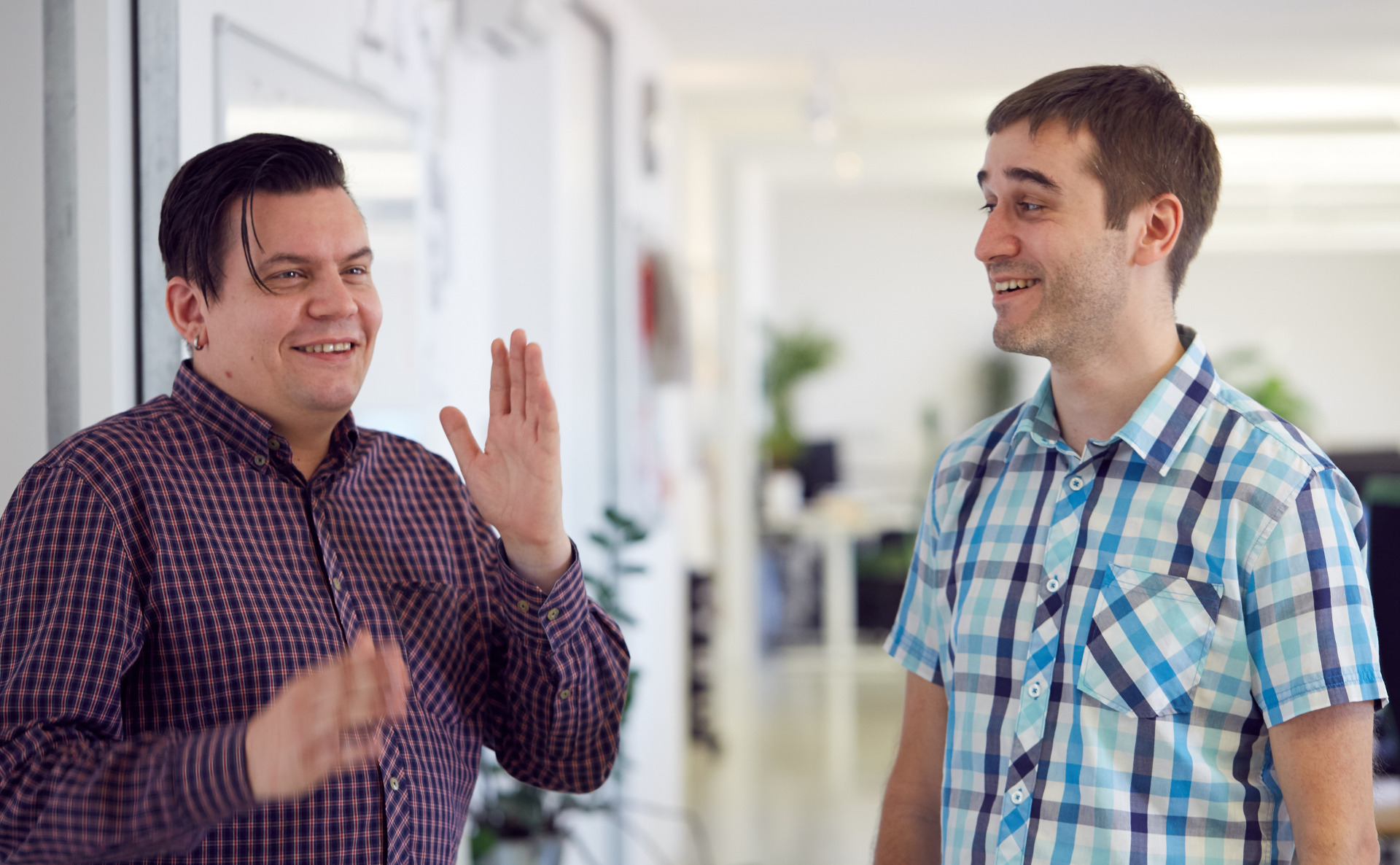 Requirements
To us, there are only three requirements:
☐ You have read our introduction,
☐ You are willing to work with us
☐ You are able to work with us
Only you can tell if you meet the former, and only working with you can tell us about the latter. Before we get a chance to try, there are few indicators of whether we'll be a good fit for each other:
You want to take responsibility for creative and design aspects of a game. You don't shy away from making frequent and conscious decisions. Your daily routines include helping to create and maintain a vision as well as designing, prototyping and integrating systems and narratives.
You are eager to express yourself. You make assignments your own and exceed the expectations, not by adding more quantity but by contributing your unique sensibilities, experience and character. You have a taste for what could make something great and you let that influence your designs.
You ask questions about the designs you create: Why do you want things to work a certain way? What goals are you trying to achieve by doing it the way you propose? Does your design support a certain theme or tone and if so, how?
You communicate comfortably and with purpose. The way you describe your designs will not only help your team understand, it will appeal to them – Win them over! You don't shy away from sketching your ideas, no matter how good of a drawer you are.
You recognize when you make mistakes, admit them and learn from them. When a design does not work out as planned, you have an intuition for when to stick with it and when to throw it over board. The team will help you with this, if you invite them to.
And lastly, while you're creative, you remain pragmatic: You have made games before, so you know how to balance all aspects involved in delivering an experience.
You have been around the industry with at least 3+ years of experience as designer and are able to show us at least one shipped title on either mobile, PC or console.
Compensation & perks
If you have three years of relevant professional experience, you can look forward to an annual gross salary of €42.000,-. If you have fewer, more or other additional qualifications, an adjustment can be negotiated. This covers 38.5 hours a week at around 44 weeks per year, when bank holidays and your mandatory vacation are taken into account.
On top of that, we offer the following perks:
Spend one paid day per month on personal training and learning
Flexible working hours (core office hours 10:00h-16:00h)
Paid overtime (no all-inclusive contracts)
25 days of paid vacation (guaranteed by labor law) and around ten public holidays per year
Monthly get-togethers with a free drink
Monthly on-site massages for a reduced price
Free coffee and fruit
Ready for applying?
Please send an email to jobs@mipumi.com explaining why you would like to work with us and what you can do!
Please don't forget linking to your portfolio!