Community Manager (f/m/x, part-time)
Mi'pu'mi Games would like to expand its team with a part-time Community Manager - an attentive, ambitious and savvy navigator of the Social Media landscape! Do you want to be the voice and face of Mi'pu'mi's brands and manage community communications for titles such as The Flower Collectors or other unannounced projects? Then read on below for details!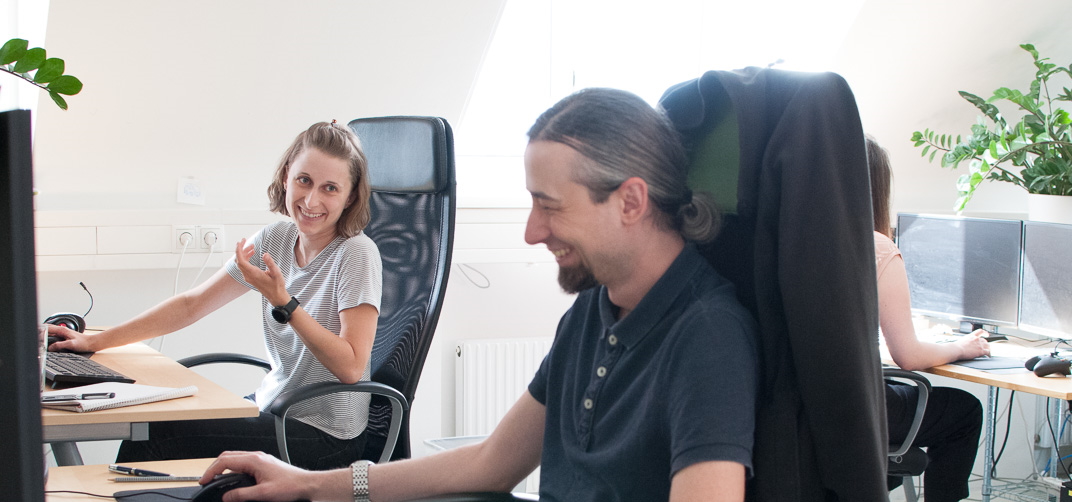 The Position
To focus on the development of our own games and properties we would like to expand our team with a part-time community manager who actively interacts with our growing online community to build brand awareness and customer loyalty. Their primary goal is to convey our welcoming company culture while extending our reach on social media and developing strong ties with our followers. By accepting this new position you help shape Mi'pu'mi's current and future ways of meaningful interaction with our fans worldwide!
Your Personality
Please be sure to have read our general introduction. While some technical or artistic aspects may not apply to this position, we think it can help give you a feeling for the kind of environment you are getting into :)
As both an integral part of our team as well as the first point of contact for our community of players and fans, you understand that your job consists of listening just as much as of talking. On the receiving end you are a service-oriented and empathetic person who can read between the lines of written and spoken interaction. When you communicate, it is with politeness, clarity and a dash of positive, self-aware humor.
You have professional experience as a community and social media manager. Your good understanding of communication practices and techniques translates into effective written and verbal communication in English.
Over the years you have honed your intuition and ability to identify potential negative community reaction or crisis in advance and help prepare mitigation plans. As a confident and resilient person, you are ready to face the often unjust tribulations of online interaction.
You stay up to date on technology trends as well as on developments in the field of communication within the industry to foster ideas and innovation. This feeds into your ability to work smarter rather than harder.
Being proactive by nature and having a result-oriented approach to daily work, you can multitask effectively without losing focus and attention to detail.
Unless there is an unprecedented global virus pandemic, you enjoy travelling and meeting people.
Your Responsibilities
You are willing and able to consistently create engaging text-, image- and video content for all existing channels while also exploring new channels and tools. You jump on opportunities and are not afraid to experiment. You analyze what kind of content our audience responds to and identify platforms to build a stronger presence on. This includes constantly monitoring, tracking, interpreting and reporting engagement metrics, player feedback and reviews.
You interface with internal development teams to stay up to date on new products and features without disrupting day-to-day work.
You build relationships with customers & industry professionals by responding to comments and queries, and engaging with community members. You moderate online and offline communication with care and mindful of different perspectives.
You help off-load stress from the development team with a resourceful approach to content creation. This means you are comfortable using video and image editing tools for social media and ideally complete your personal toolkit with a good understanding of one or more of the following platforms: Instagram, TikTok, Snapchat, reddit, imgur, YouTube, Twitch, or Steam community boards.
In your quest to find new audiences for our games it helps if you have experience using Discord or better yet: experience building a community around it!
Demonstrated work experience within an agile development environment is highly appreciated.
Even though English is our official language, informal office conversation will sometimes happen in German. People will readily switch to English if you can't follow. Communication with our community happens in English first and foremost, while being able to respond in a person's native language is a plus.
Compensation & perks
For 20 hours a week we offer a minimum gross salary of € 19.000,- per year for applicants with at least 2 years of relevant experience. Your salary beyond that is negotiable, depending on your professional experience and qualification.
On top of that, we offer the following perks:
Spend one paid day per month on personal training and learning
Flexible working hours (core office hours 10:00h-16:00h)
Paid overtime (no all-inclusive contracts)
12,5 days of paid vacation (guaranteed by labor law) and around ten public holidays per year (equivalent to a fulltime position with 38,5h per week)
Monthly get-togethers with a free drink
Free weekly Yoga classes (currently via remote video)
Monthly on-site massages for a reduced price
Free coffee and fruit
Ready for applying?
Please send an email to jobs@mipumi.com explaining why you would like to work with us and what you can do!
Please don't forget linking to your portfolio!