Red Bull Mind Gamers Challenge
"Red Bull Mind Gamers" is the go-to place for people eager to challenge their minds on a casual and competitive Level. It provides unique online and offline experiences that stretch people's mind by offering challenging games, puzzles and unique real-life events. It features a unique global multi-stage tournament bringing the trend of escape room gaming to a new competitive and technological level since 2017.
Through a web-based mini puzzle-game series, players qualify for event-based team challenges around the globe. In the first season in 2016, players competed in 75 qualifier events in more than 20 countries to gain access to the Red Bull Mind Gamers Escape Room World Championship in Budapest. The second season had an even superior global approach - In order to reach the finals in London players around the world attended qualifiers events in more than 23 countries.
Our Contribution
Together with Playful Solutions Mi'pu'mi Games developed a web-based logic puzzle game with a tutorial, multiple levels and a global leaderboard. The provided solution was designed and developed for desktop and mobile devices of various resolutions and aspect ratios.
Furthermore, we co-designed the hardware hub pictured below. It consists of four large screens equipped with specialized high-resolution multi-touch technology. Players use those screens to co-operatively solve various types of interconnected puzzles that would advance their overall progress, indicated by an animated projection on the ceiling.
We also developed the game running on the hub. It is based on Unity and specifically designed for prefectly anti-aliased display and low-latency touch interaction. The solution was robust and low-maintenance, allowing technical lay-people around the world to set up and operate it. It was used at competitions where multiple teams would play for several hours without interruptions or performance degradation.
The framework we built allowed us to power a second season of the format with brand new puzzles in very short time.
Red Bull Mind Gamers was a blast! Check out the video on the right to see it in motion.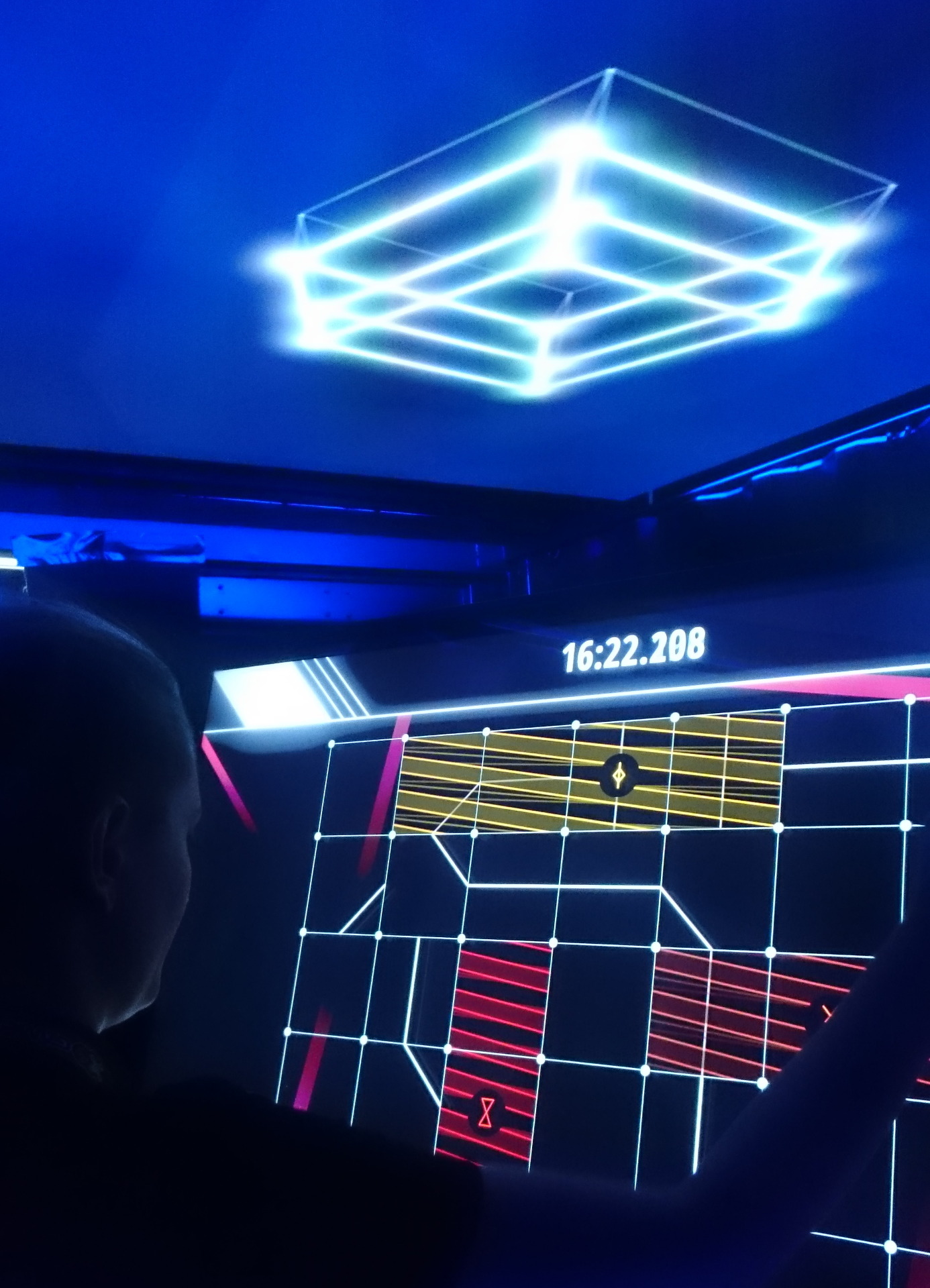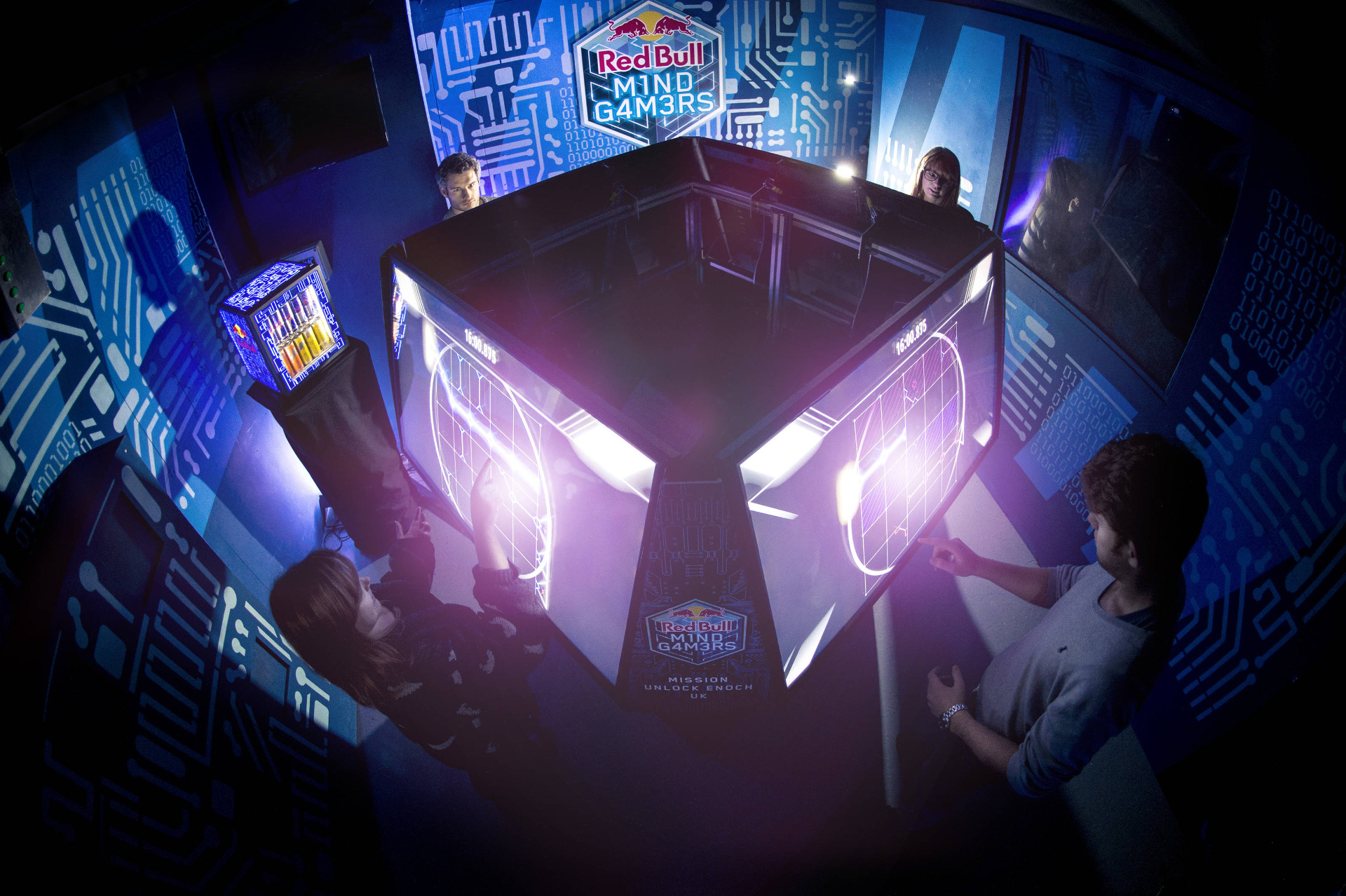 © Red Bull Content Pool